Home Gallery Testimonials Useful Links Contact
- Services
---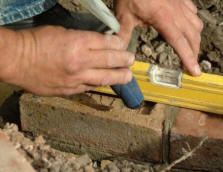 I understand why some people might think that a builder wouldn't be interested in some of the smaller jobs around the house and garden.
Surely it will be too expensive!
Surely he won't be interested!
Surely it won't be worth his while!
You would be wrong. I am interested and have undertaken just about every job, big and small, that you could think of. Inside and outside the house. And I am still interested in all work, no matter how big or small.
Why?
The simple answer is that it keeps me busy and often I get the benefit of repeat work and personal recommendations (word of mouth). It's good for you and it's good for me!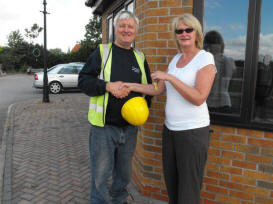 It's worth my while to see to it that you get a good price for a good job because if you are happy, you will recommend me to your friends and I keep busy. Everyone is happy!
No job is too small for me. Just call and ask and I'll be happy to give you a free, no strings estimate.